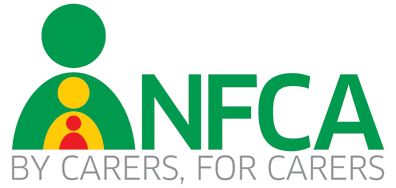 About Us
The Northamptonshire Foster Carers Association (NFCA) was formed as a voluntary organisation in 2009 to support Foster Carers, (whatever type of carer you are) and Connected Carers in order to support their families and the children they care for. The NFCA is run 'By Carers for Carers' : a dedicated group of carers that represent all areas of fostering and connected persons.
The NFCA is funded by Northamptonshire County Council and works in partnership with Children's Services advancing your views and recommendations to improve the support, service and remuneration of Northamptonshire's carers as well as ensuring the department provides the best care and service to all its Looked after Children. Our aim is to raise the profile of the Foster/Connected Carer and ensure they are viewed as a fellow professionals by social workers and other involved people that surround a Looked After Child.
The NCFA is about recognising the need to look after our Carers and give them all the support, help and advice possible. We aim to empower and inform our fellow Carers as well as bringing them closer together to help and learn from one another as part of one giant fostering family!
What We Do
The NFCA is here for all NCC Foster Carers and Connected Persons in the area, so you are never alone
Local Meetings
Informal get togethers, in your area; air your opinions or grievances in a safe space or just have a chat and a coffee with people that understand.
Fun days
We have fun days where carers, their family and foster children can all have a relaxing day jam-packed with great things to do.
Build Community
Involvement in  NFCA means you become part of a community, giving you the assurance that you are not on your own and you have support
Activity Sessions
We often organise activities to bring your foster children to from sports, to crafts or even just a picnic in the park.
Offer Advice
Advice is always on hand from other carers in NFCA to help you through any difficulties you may be having and how to resolve them
Social Events
From end of term discos to special occasion parties there is always something for carers and children to dress up for!
"Doing the job we do can feel incredibly isolating.  You feel like no-one is listening to your frustrations. Being part of a community of carers makes you realise you're not alone"
"My family and friends offer great support but no-one understands my issues like another foster carer"
"Going to the Support Groups and Social Events can feel a bit daunting if you don't know anyone.  I put it off for months!  But I am so glad I did.  I met some lovely people who are now my friends"
If you're an NCC carer then you are automatically part of the NFCA and will receive a username and password to access the Members Area. 
You can be as involved as much or as little as you like – but it would be great to see you!